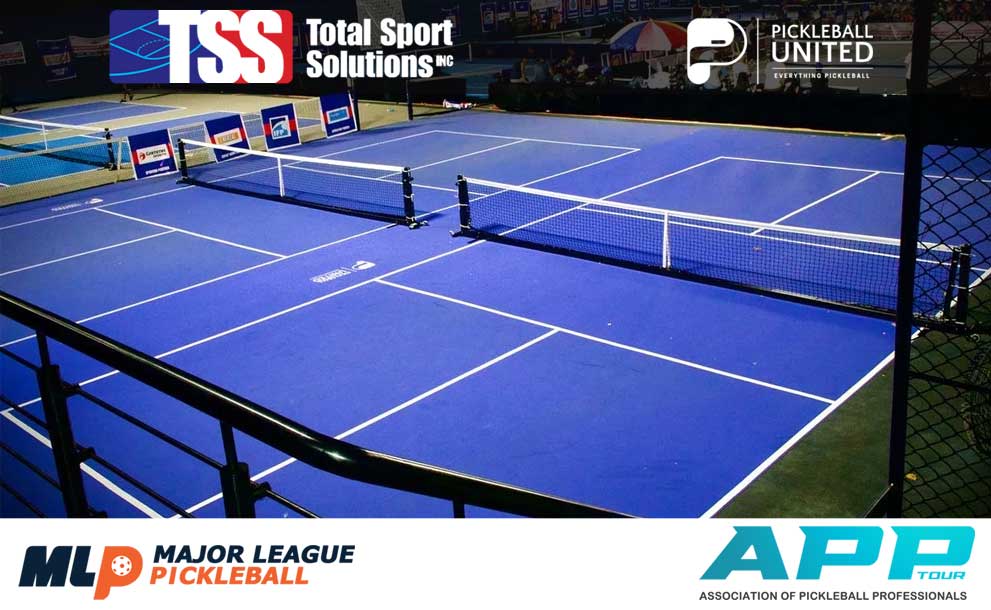 Hey pickleball enthusiasts! We're proud to announce that Total Sport Solutions has been handpicked as the exclusive Canadian distributor for Pickleball United. Together, we're on a mission to revolutionize the world of pickleball by uniting pickleball players everywhere and creating a better future for the sport we all love. At Total Sport Solutions and Pickleball United, we believe that the sport of pickleball should be accessible to everyone, no matter where you live or whether you're a seasoned pro or a beginner just starting out. That's why we're bringing superior court infrastructure to Cananda, so that players across the country can experience the game to its fullest potential.
Together, we understand that having the right equipment and facilities is essential to enjoying your favourite sport to the fullest. Whether you're a commercial business owner looking to upgrade your space or a homeowner wanting to bring pickleball to your backyard, we've got you covered. We're thrilled to offer a range of products designed to withstand the elements and high-energy tournaments. You can rely on us to provide you with a superior sports landscape.
Here is a quick overview of what's to come:
Flexible, resilient roll-out court surfaces specifically engineered to improve gameplay and enhance grip, giving you an edge over the competition. The triple-reinforced layers are built to endure even the most intense games, which is why it's the top choice for the biggest players in the pickleball game - including the Association of Pickleball Professionals (APP). In fact, Pickleball United True Court is the Official Court Partner of the Association of Pickleball Professionals and Major League Pickleball.
Surrounds that are not only designed to keep the ball in your court, but also offer a sleek appearance that will impress players and spectators alike. Crafted out of sturdy polyester fibers, our surrounds provide serious players with a professional grade pickleball setup that serves both a functional and aesthetic purpose.
Sound absorption panels that have the potential to dampen 25 dB worth of sound produced by an enthusiastic pickleball game, allowing you to play your best while being considerate of those around you. Even better, the outer layer of these panels are no match for the sun or rain.
Durable nets that provide a reliable court division system that will withstand the test of time and wear. The Pickleball Evolution, Portable Driveway and Pickleball Roll-Out net systems make installing a pickleball court simple, offering ease of mobility, portability, and lightweight maneuvering.
With Total Sport Solutions by your side, the ball is in your court. Book a consultation today to learn more about how we can provide you with high-performance pickleball solutions.