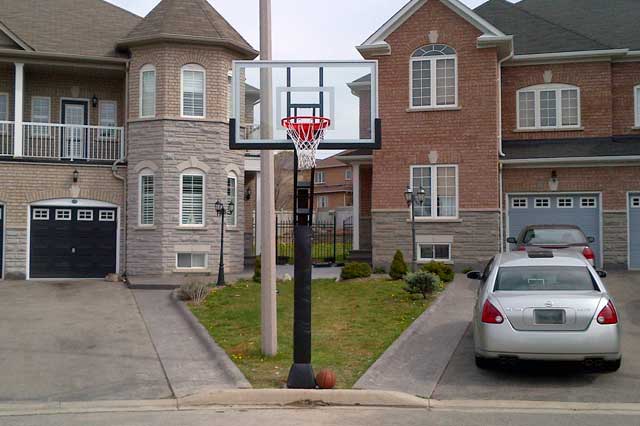 Basketball Goals
If you love basketball as much as we do, you'll know that all basketball goals are not created equal! Our HyperDunk series includes some of the best in-ground basketball goals on the market, while our Challenger Series is the perfect option for high-quality recreational play. Whether you're looking to kit out your backyard court or just your driveway, we have the basketball goal you need.
Containment Netting
When you're in the middle of a game, you don't want to hit pause. Containment netting can stop flyaway balls and keep the match going! Our custom containment netting solutions are only available with the purchase of a court, however, stand alone containment netting for behind basketball goals is available.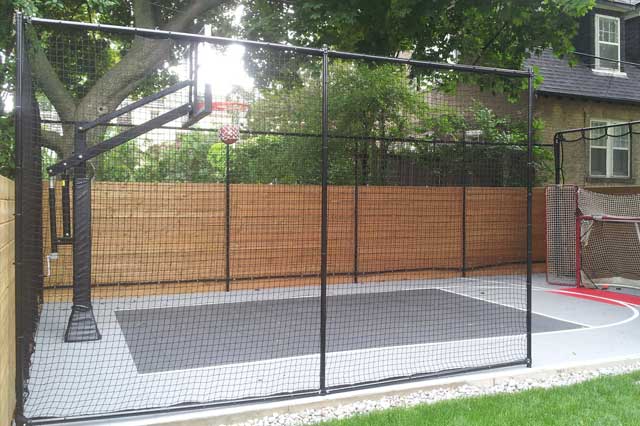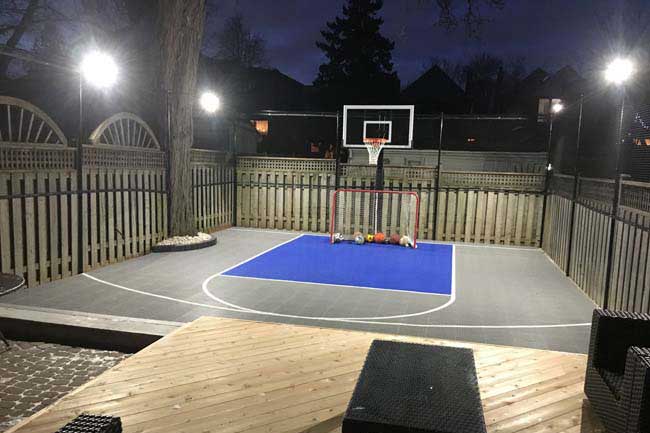 Court Lighting
If you want to make the most use of your backyard court, adding sports lighting will certainly help. Especially if you expect to use your court throughout the spring and fall or if you will convert your court to a rink in the winter. These are the times when lighting becomes almost essential.
Our Team of professionals will consult with you on what is best for your court size, location, sports and who will be using it, to come up with the lighting solution that is best for you and your family.
Multi-Sport Net System
If you think your family will enjoy more than one of the following sports; volleyball, badminton, pickleball, tennis, then a Multi-Sports Net System is what you need.
With ease, this system allows you to adjust the height of the net for all the standard net sports. An MS Net System is a must have for your 'multi-sport' backyard court.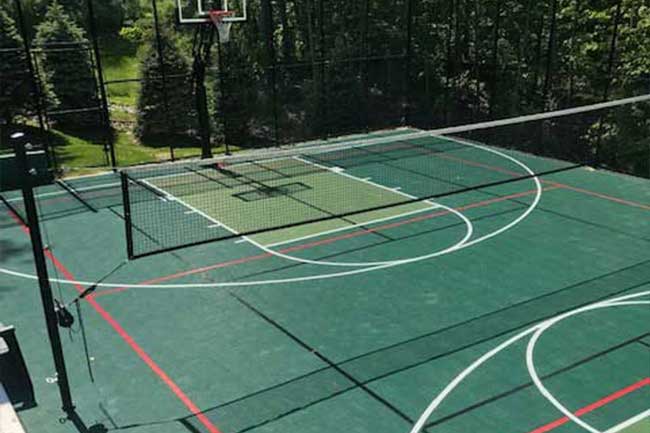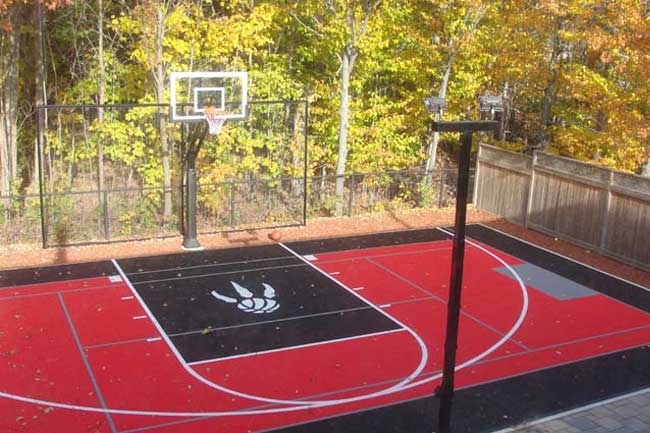 Court Logos
Customize your court with any logo you can think of or dream up. From simple, single colour logos to complex multi-colour custom logos, our Team of professionals can handle them all.
At Total Sport Solutions, our expert team goes beyond the build to find the solution that's right for you. From consultation and design, to build, and final installation, we prepare the game plan to turn your big dreams into reality.
Let's discuss the possibilities! Call 1 (866) 718-9178 today!