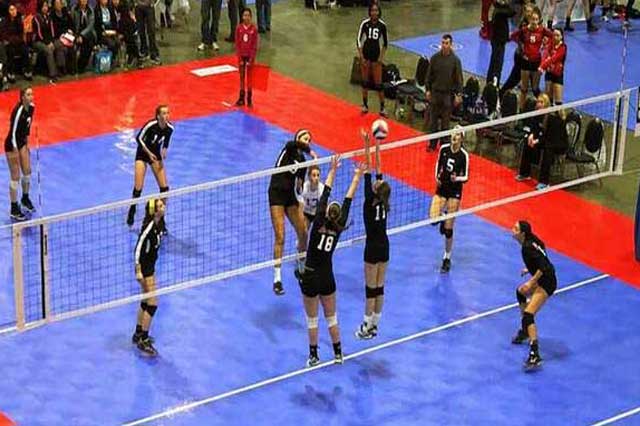 Volleyball
From spiking to diving, volleyball is a game with a lot of impact. Because of that, we recommend a specialty surface. Our top-rated SnapSports® indoor 50-50 and BounceBack® surfaces with or without ShockTower® technology will provide a safe base that's ideal for vertical performance and shock absorption. Whether your community is playing for fun or for the trophy, our flooring will help everyone improve their game.
Pickleball
Pickleball is the fastest growing sport in Canada! Up to 4 Pickleball courts can fit in the area of one tennis court. It can be combined with an existing tennis court or you can replace an under-utilized tennis court with Pickleball.
Endorsed by professional Pickleball player, Tyler Loong, our exclusive, patent pending PickleGrip™ surface will make playing Pickleball at your facility more enjoyable, easier on the joints of the participants and tons of fun for young and old alike.
People of all ages can play pickleball, which makes it a perfect sport for communities, condominiums, sports clubs, schools, parks and recreation, community centres and facilities.
Reduce your maintenance costs with superior drainage and no need repaint makes our PickleGrip™ surface perfect for resurfacing an existing court and ideal for new construction.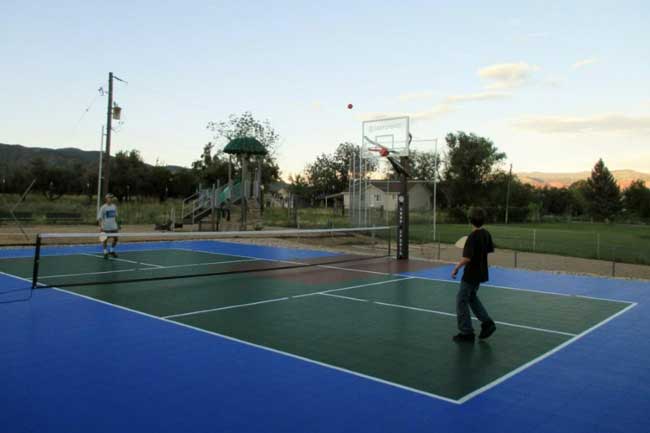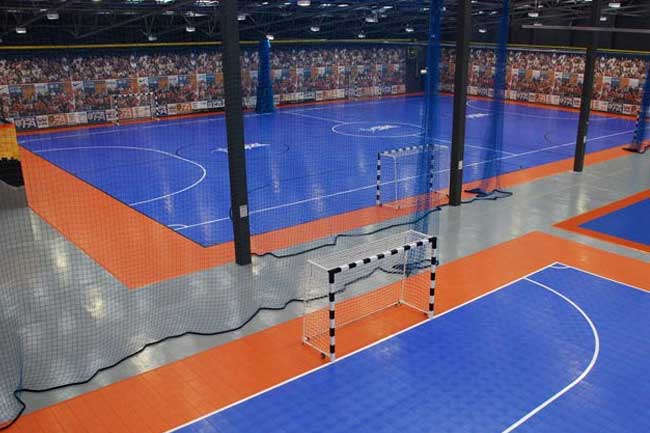 Futsal
SnapSports has answered the call of futsal, one the fastest growing sports in the world. This fast-paced variation of indoor soccer demands consistent ball speed and superior traction for player performance.

Creativity and technique are essential for the game and ball passing and foot control make the difference in winning or losing, that's why the U.S. Futsal Federation (USFF) chooses SnapSports as the official athletic surface for all their indoor competitions.

Our futsal flooring are purpose built for facilities and organizations like recreation centers, soccer clubs, and gyms. We offer several different types of sports flooring tiles that are excellent to play on, reduce impact, and are a "snap" to install. Contact one of our flooring professionals to go over the best solutions for your facility based on your needs, dreams and budget.
RaceDeck®
RaceDeck® Commercial Garage Floors, can be found everywhere, from your local speed shops and dealerships to the most famous hotrod and builder garages on TV. Impress your clients with the addition of RaceDeck® flooring to your facility. Engineered tough, RaceDeck offers multi-functional, durable flooring ideal for high traffic, wet or dry areas and comes with a 20-year warranty.
RaceDeck® flooring provides a clean, professional and unique look that will set your space apart from the competition and upgrade your professional image. RaceDeck® floors are resistant to petroleum and household chemicals, and with dozens of styles and colors to choose from, your floor will always "wow" your customers.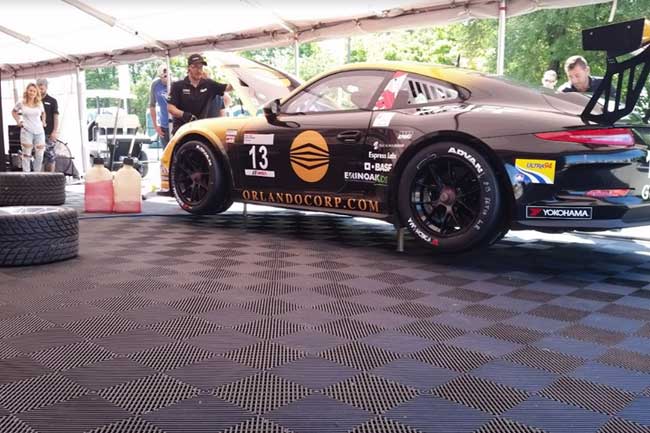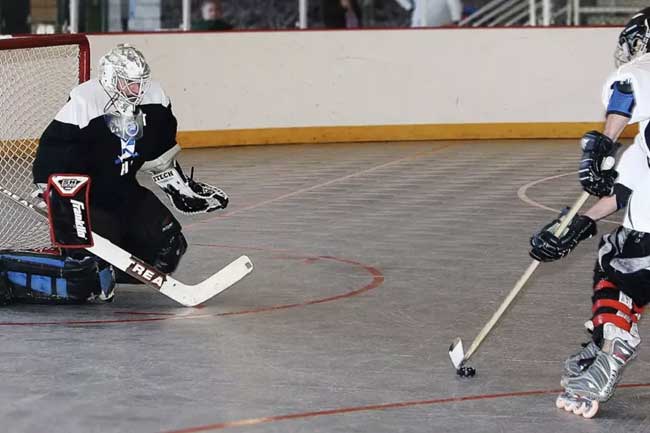 Ball and Dek Hockey
Another sport growing in popularity for both indoors and outdoor clubs and facilities.
Indoors, facilities often want a surface that can be installed and removed as needed. Commonly, our modular SnapSport surface is installed on a concrete arena floor at community centres and private arenas once the ice has been removed. Our outdoor hockey surface is typically installed for almost year-round use but can also be removed and reinstalled as needed.
Indoors or outdoors, permanent or modular, our SnapSports surface is a premium surface that will have players wanting to play at your facility because of the ease on their joints and the consistent play of the surface. Contact one of our flooring professionals to go over our ball and dek hockey option for the best solution for your facility.
At Total Sport Solutions, our expert team goes beyond the build to find the solution that's right for you. From consultation and design, to build, and final installation, we prepare the game plan to turn your big dreams into reality.
Let's discuss the possibilities! Call 1 (866) 718-9178 today!