Integrates many of our patented features for dynamic pickleball and multi-sport performance.
From Backyard Courts to Large Community Operations, PickleGrip Pickleball Surface Is up for the Game.
Working in collaboration with players of all levels, we developed a new material formulation specifically for Pickleball courts. This patent pending polymer provides increased grip for the Pickleball and more traction for the players. The high-grip surface gives better ball bounce, more consistency, and better traction in damp conditions.
Only requiring flat concrete (no costly post tension slab), SnapSports surfaces are a great choice to revamp an existing court or for a new construction process. SnapSports surfaces simply snap into place, transforming an old tennis or Pickleball court in just hours, saving your project time and money. Unlike an acrylic surface, a SnapSports Pickleball Game Court requires no additional prep-work or yearly maintenance and with a life expectancy of 15+ years, resurfacing your court is never a concern.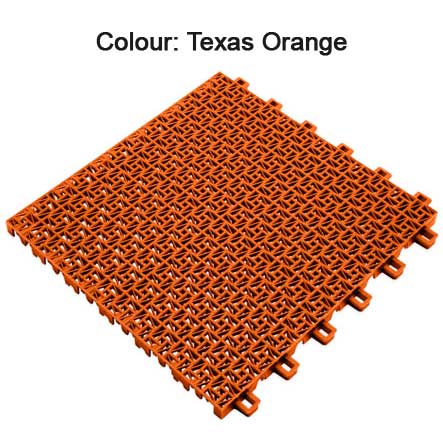 Key Benefits Of PickleGrip
Fast, true pickleball bounce – similar to a hardwood court
Easily installed directly on an existing slab or cracked tennis court with minor prep work
Highest wet/dry traction of any modular surface available
14% More force reduction than hardcourts – More comfortable for athlete
Post tension slab not required
16-year warranty
Manufactured in USA
Patented ShockLock® system for unmatched strength, comfort and lateral stability
1186 individual support legs for consistent ball bounce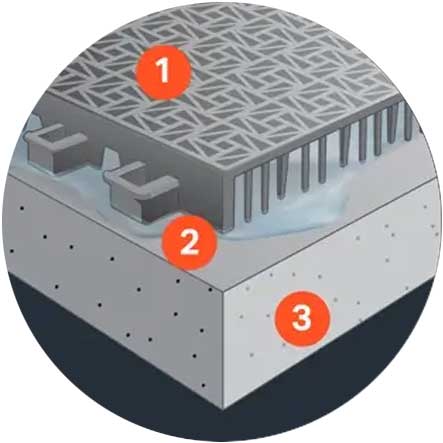 PickleGrip™
Self draining design
Concrete/subsurface
Sign Up
Receive our newsletter with updates and special offers