SnapSports Outdoor Revolution® Surface
Outdoor Revolution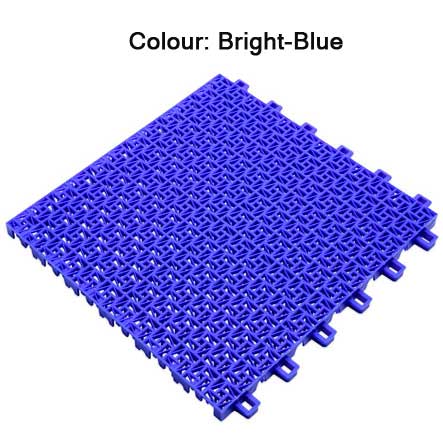 The Newest Advancement in SnapSports Tech
OUTDOOR REVOLUTION® A heavy-duty backyard court, Revolution integrates many of our patented features for dynamic multi-sport performance.
From custom backyard courts to large tennis facilities, Outdoor Revolution is up for the game. Utilizing a rigid spine and patented ShockLock® locking system, Revolution is a dynamic multi-sport performer.
Loaded with our patented features, this dynamic backyard sports flooring extends across a variety of sports for optimal performance and usability.
The options are endless when it comes to how you can use our Outdoor Revolution sports flooring. We want to provide you with the most versatile sport flooring options on the market, breaking through athletic boundaries and allowing you to experience everything this ground-breaking modular surface has to offer. From an open top design to a performance integrated traction surface (PITS), we've tailored this athletic sports surface for steady, safe, and confident gameplay. Additionally, while functionality is our priority, we've also come up with a seamless design for a jaw dropping and aesthetically pleasing design. Your outdoor sport surface should be ready for anything, which is why we put so much effort into making sure that the Outdoor Revolution sport flooring is built for the most extensive play sessions and weather conditions.
Key Benefits Of Outdoor Revolution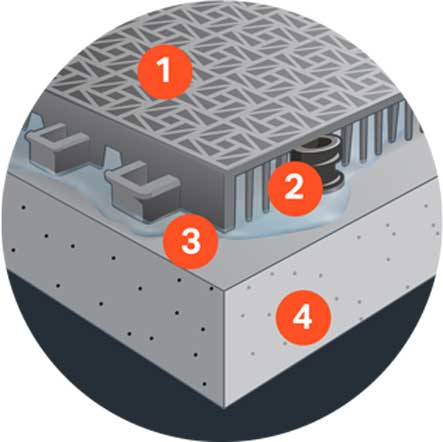 Suspended sports surface
Shocktower (optional)
Self-draining design
Concrete/subsurface
Patented ShockLock® interconnected system for lateral stability
Unique Court Tensioning System (CTS)allows up to 1/16″ of lateral movement, keeping a secure and steady surface for safe, confident game play
938 Individual support legs for great performance in all sports
Seamless design for an eye-catching, aesthetically pleasing look
Open top design allows for immediate drainage during wet weather
Performance Integrated Traction Surface (PITS) has the best dry traction in the industry and the most consistent ball bounce for all sports
Optional patented ShockTower® high-performance suspension system provides the highest level of impact absorption of any modular surface
Covers cracks, stains, and puddles
Retrofit your gym in just 24 – 48 hours*