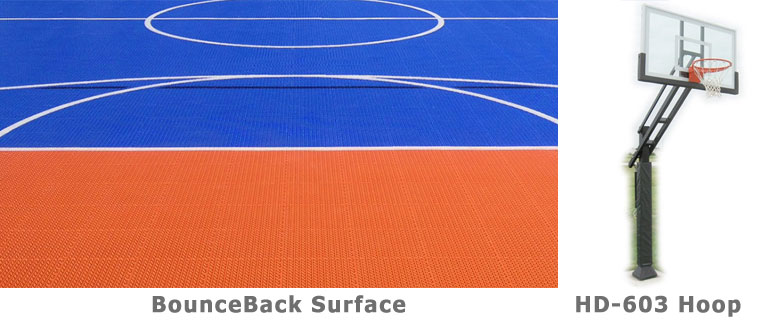 We are proud to have built a basketball backyard for an episode to this amazing show.
We are excited to have been part of the show because we believe a backyard court changes a backyard from the ordinary to the extraordinary. From a backyard to look at, to a backyard that promotes an active lifestyle for the whole family. Backyard Builds does the same thing with their show. They take an ordinary backyard and make it something extraordinary for the homeowner. Often something the homeowners may never have thought of, but love it and now will actually use their backyard! We see the same joy and excitement from our clients each and every time we complete a project.
Backyard Builds and Total Sport Solutions are a perfect fit. We both create a space the whole family can enjoy. We both create a new living area to the home that previously was underused.
For this show we used the HyperDunk HD-603 Basketball Hoop and the BounceBack Outdoor surface.
We look forward to participate in future shows!