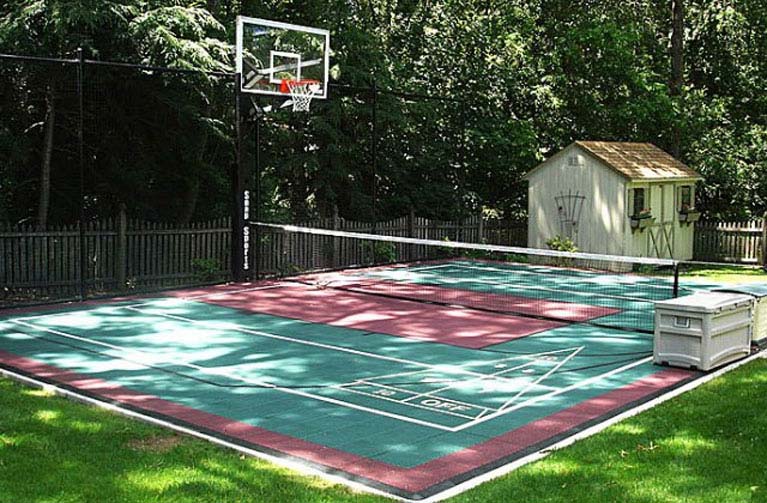 The Answer May Surprise You
When you watch college or professional sports, it is easy to assume each player specialized in their chosen sport from an early age. Who can run 40 yards downfield and catch a pass effortlessly? Consider Olympic athletes. Every two years, the world gets to watch the best gymnasts, bobsled team, or 400-metre track star stand on the podium to receive their medal. It takes a little bit of talent and a whole lot of grit to perform at the levels of these athletes. You may think you should push your child to choose only one sport to excel at. That may be a mistake.
Instead, encourage your children to play as many sports as possible and let them reap the rewards of learning different skills in each. Total Sport Solutions helps families find the best multi-game courts to give them a variety of opportunities for fun and more. One night your son can practice his free-throws, and the next you can all join in for pickleball. The sky is the limit on all the fun you can have.
5 Reasons to Allow Your Kid to Play as Many Sports as Possible
In some areas of life, it pays to specialize. That is not necessarily the case for kids' sports. Here are a few reasons to encourage your child to try more than one:
They reach burnout faster. Specializing at too young an age can increase the chances of burnout and reduce opportunities to succeed.
The evidence does not support specialization will give them elite status. It is okay to wait to begin intense training until after age 13 or 14.
Diversification can aid in developing elite-level skills. The variety of opportunities to expand capabilities in adolescence might be a better strategy.
It helps avoid burnout. Being hyper-focused on one activity may find you hearing your daughter complain that gymnastics is not fun anymore.
They may not be injured as often. The repetitious movement required in your child's chosen sport may lead to a higher risk of injury.
Having a backyard court gives your kids more significant opportunities to be outside and active which helps them through many different areas of their lives.
When it comes to multi-game courts, the experts at Total Sport Solutions, Inc. quickly step in to assess your needs and offer you the best options. From basketball to volleyball, shuffleboard to paddle tennis, soccer to ball hockey, we have you covered. We work with the best suppliers to provide you fantastic products.
Excellent Product Deserves Expert Installation
Give your kids the best opportunities to build their skills when you invest in a multi-game court. Reach out and talk to the team at Total Sport Solutions, Inc. about installing SnapSports' Duracourt, Outdoor Bounceback, or ShockTower surfaces. The durability and traction control give your athletes what they need to succeed. We also offer the best in sports mats, fitness tiles, and backyard rinks.
Total Sports Solutions is your trusted source for multi-game courts in Canada. Call us today at 1-866-718-9178 and receive a free quote for your outdoor court installation project.