Wet Area Flooring & Perimeter Pool Floors
Wet Area Floors for:
Pools
Showers
Locker Rooms
Steam Rooms
Hot tubs
Kennels
Boats
Docks
Laundry rooms
Workstations
Shelf liners
Shower and Locker Room Flooring
DuraGrid interlocking locker room floor tiles simply 'snap' together to create virtually any size free-draining, slip resistant surface. Perfect as an anti-slip shower mat that installs within minutes. No Tools!
DuraGrid® is manufactured with Anti-bacterial and anti-fungal agents to ensure a clean and healthy surface environment.
DuraGrid® is the ideal solution for unsightly and cracked surfaces.
Provides a cosmetically appealing 'cushioned' surface, available in 5 colors.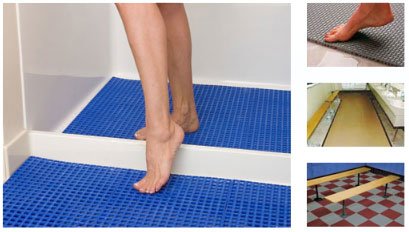 DuraGrid is also great for
Marine Applications
DuraGrid is great for boats to help absorb the shock from rough water. Anti slip surface that can be applied directly over bare fiberglass, boat carpet or plywood.
Be safe and comfortable on the water with DuraGrid® slip resistant marine boat flooring.
Easy to clean surface, just hose off
Superior drainage
Manufactured with VINZYNE SB-1 ANTI-MICROBIAL preventing mold mildew and odor causing bacteria.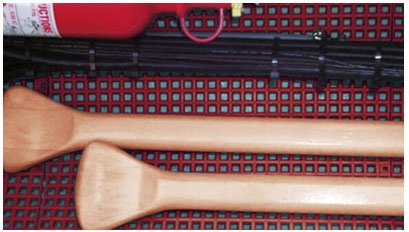 Kennel Liner
The best way to keep your cages, kennels and runs clean, sanitary, and smelling fresh!
Manufactured with ANTI-MICROBIAL preventing mold mildew and odor causing bacteria.
Easy to clean- just hose it down and our self-draining design get rid of the dirt and debris.
Animals stay dry and protected from germs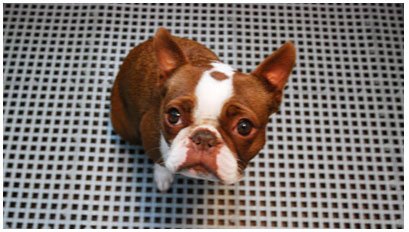 Laundry Rooms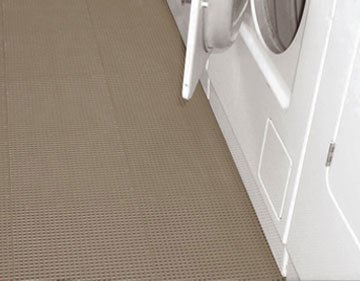 Indoor Styles

Contact Total Sport Solutions, the Canadian experts in Gym and court Flooring, and your single source for all your sports flooring needs.
Total Sports Solutions can help guide you through any sports flooring project anywhere in Canada.
Sign Up
Receive our newsletter with updates and special offers