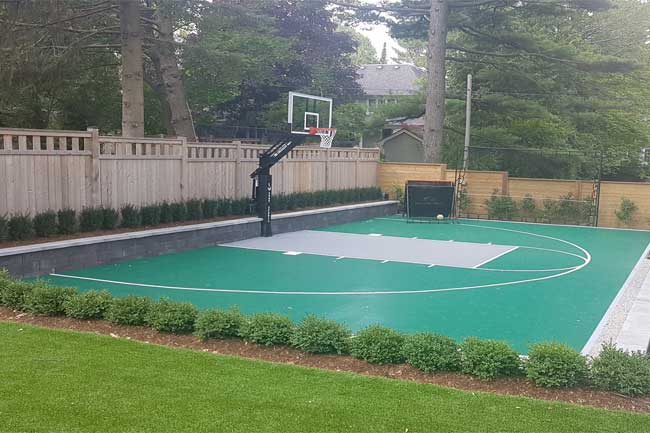 Basketball Courts
Wayne Gretzky learned and practiced his hockey skills on a backyard rink. Today, kids are practicing their basketball skills on a backyard court. The beauty of a backyard court is it can be used almost year-round. With the success of the Toronto Raptors, basketball has never been more popular and with our multiple SnapSports™ outdoor court surfaces to choose from, we can make sure your future star is playing on the correct surface.
Pickleball Courts
If you do not know what Pickleball is, you will very soon. Pickleball, named after a dog named 'Pickles' is the fastest growing sport in Canada! It has been described as a cross between tennis and table tennis but unlike tennis, it is easy to learn and play. Pickleball truly will get the family (multiple generations) outside playing together. Our exclusive, patent pending PickleGrip™ surface will make playing Pickleball in your backyard easier on the joints and tons of fun for the entire family.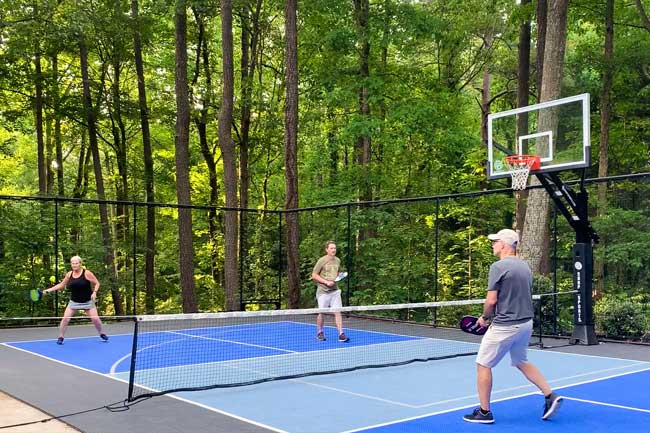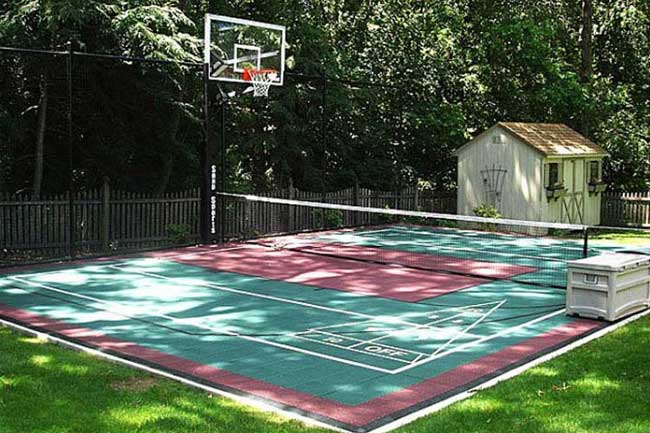 Multi-Game Courts
Does your family play many sports? Basketball, pickleball, volleyball, badminton, hockey? Whatever your family plays, we can create a "multi-game court" to accommodate everyone's favourite. We can prepare the game plan to turn your big dreams into reality.
Court Maintenance
Our annual maintenance program includes; inspecting the court to ensure that there are no factors that may affect playability, hinder performance, or cause potential injury. We also will check, tighten and grease any and all components related to your court to ensure proper functionality. Contact us for full details.